You select the focus area, but if the subject briefly leaves the selected focus area, the camera will focus based on information from the surrounding focus areas. Choose for subjects that are moving erratically.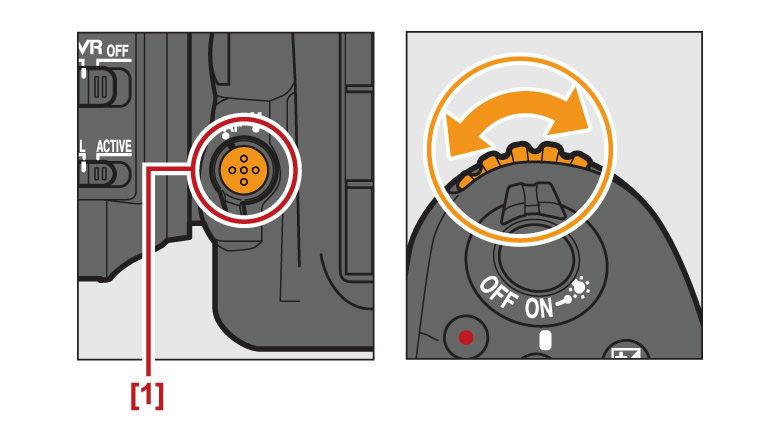 Dynamic-area AF can be selected by pressing the AF-mode button and rotating the sub-command dial until the desired setting is displayed in the viewfinder and control panel.

1: AF-mode button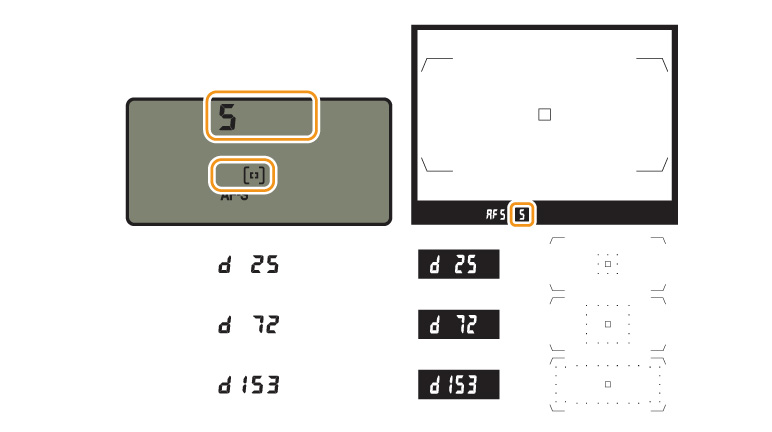 - "d 25" (25-point dynamic-area AF)
- "d 72" (72-point dynamic-area AF)
- "d153" (153-point dynamic-area AF)
View information on functions related to AF-Area Mode (Viewfinder Photography): Dynamic-Area AF.