Auto white balance offers a choice of "Keep white (reduce warm colors)" (AUTO0), "Normal" (AUTO1) and "Keep warm lighting colors" (AUTO2).
AUTO0 Keep white (reduce warm colors) reproduces whites faithfully, using processing similar to that of the AUTO 1 Normal option offered by the D4S to automatically whiten white objects that have received a red color cast from dim interior lighting. Examples of subjects to which this setting is suited include food on white plates under mixed lighting in a restaurant or the pure white of a wedding dress.

AUTO1 Normal is automatically adjusted to balance the colors of the subject and light source. This option produces colors that are generally deemed natural, making it a good choice not only for day-to-day photography but also for everything from portraits to nature photographs.

AUTO2 Keep warm lighting colors preserves the warm colors of incandescent bulbs and other light sources that lend objects a strong yellow or red color cast. Whites are close to those seen by the naked eye, making it a good choice when you don't want to change the color of the subject or when you want to establish a soft, warm mood.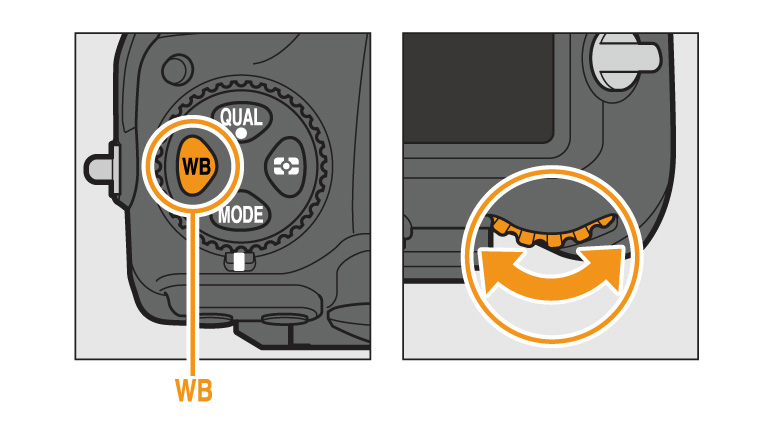 White balance can be selected by pressing the WB button and rotating the main command dial until the desired setting is displayed in the control panel.

- Auto (3 types)
- Incandescent
- Fluorescent (7 types)
- Direct sunlight
- Flash
- Cloudy
- Shade
- Choose color temp. (2500–10,000 K)
- Preset manual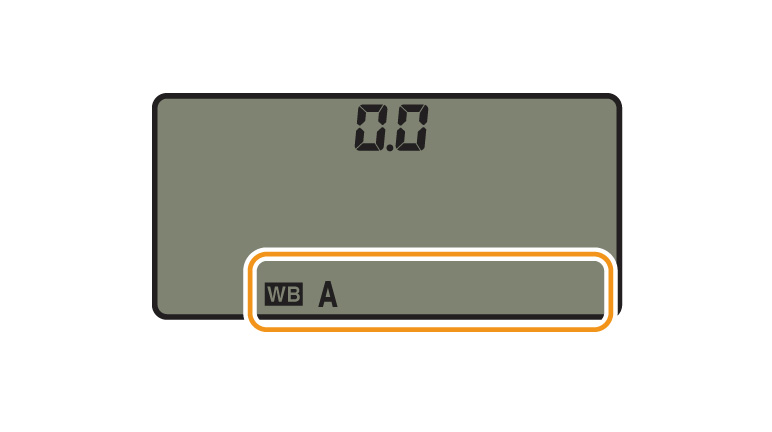 View information on functions related to Auto white balance.