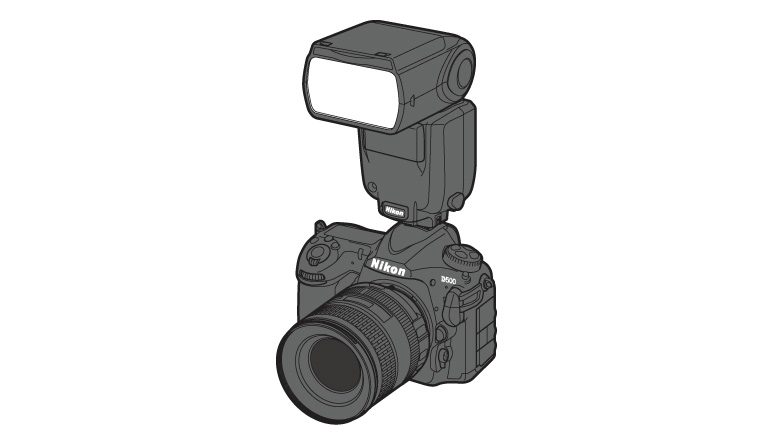 01. Mount the unit on the accessory shoe.

See the manual provided with the unit for details.

02. Turn on the camera and flash unit.
The flash will begin charging; the flash-ready indicator (

) will be displayed in the viewfinder when charging is complete.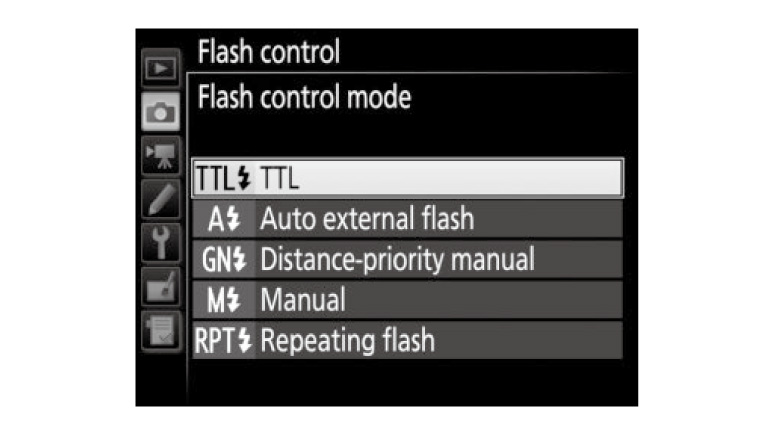 03. Adjust flash settings.

Choose the flash mode and flash control mode.

On-Camera Flash Photography

When an SB-5000, SB-500, SB-400, or SB-300 is mounted on the camera, the flash control mode, flash level, and other flash settings can be adjusted using the Flash control > Flash control mode item in the photo shooting menu. The options available vary with the flash used, while the options displayed under Flash control mode vary with the mode selected. Settings for other flash units can only be adjusted using flash unit controls.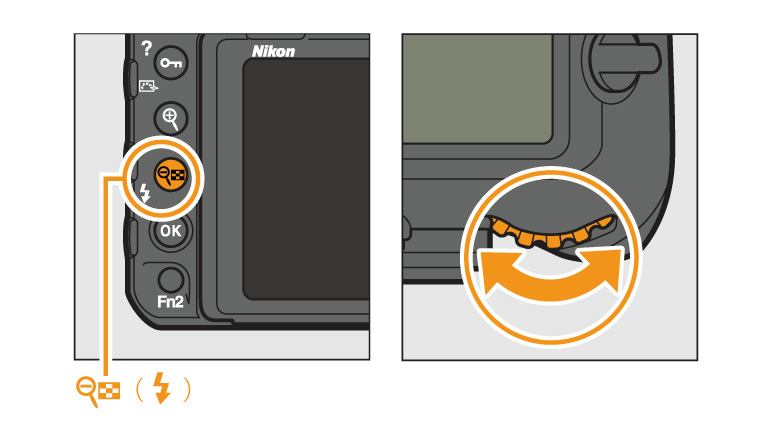 Choosing a Flash Mode
To choose the flash mode press the

button and rotate the main command dial until the desired flash mode is selected in the control panel: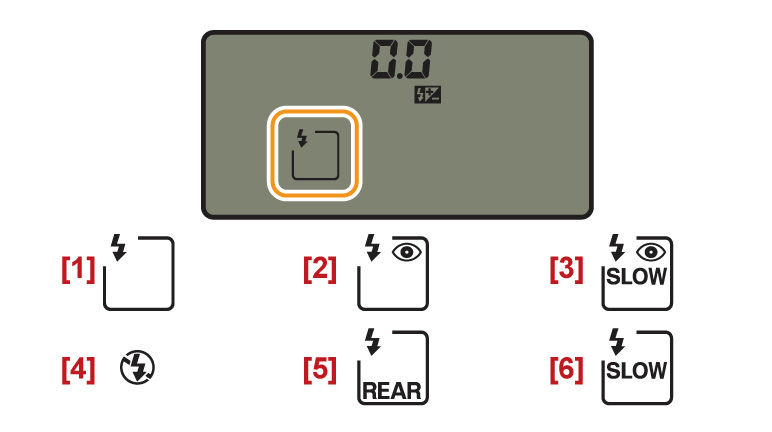 The camera supports the following flash modes:

1. Front-curtain sync
2. Red-eye reduction
3. Red-eye reduction with slow sync
4. Slow sync
5. Rear-curtain sync
6. Flash off

04. Adjust shutter speed and aperture.
05. Take pictures.