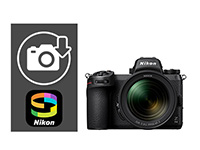 Tips and Tricks
This video shows how to update the firmware for Nikon Z-series cameras using the SnapBridge app.
As of April 2021, firmware updates via SnapBridge are available with the Z 7II and Z 6II.
Tutorial
Notices
The information on this page assumes camera settings are at their default values.