AF-S NIKKOR 180-400mm f/4E TC1.4 FL ED VR
Overview
Super-telephoto zoom lens covering from 180 mm to 400 mm* (252 mm to 560 mm when using the built-in teleconverter) enables high agility in shooting sports and wildlife photography.

*

When attached to a DX-format camera, the angle of view is equivalent to that of a 270-600 mm lens in FX/35mm format (378-840 mm when using the built-in teleconverter).

The built-in 1.4x teleconverter can be easily activated with a switch without changing the shooting posture.
Parts and controls are all designed to ensure superior operability for more comfortable shooting.
Employing a fluorite lens element and magnesium alloy achieves a light weight of approx. 3,500 g.
Superior dust-/drip-resistant structure and Nikon's fluorine coat for enhanced reliability.
Optical performance realized with one fluorite lens element and eight ED glass elements draws out the full potential of high-megapixel digital cameras.
Advanced optical system and Nano Crystal Coat effectively minimize ghost and flare effects.
Evolved Vibration Reduction (VR) that provides an effect equivalent to a shutter speed 4.0 stops* faster regardless of built-in teleconverter usage also employs SPORT mode that is particularly effective when shooting quickly and erratically moving subjects.

*

Based on CIPA Standard; when attached to an FX-format digital SLR camera, with zoom set at the maximum telephoto position.

Further improved AF system realizes superior subject-acquisition performance.
Specifications
Focal length

Without built-in teleconverter: 180-400 mm

With built-in teleconverter: 252-560 mm

Maximum aperture

Without built-in teleconverter: f/4

With built-in teleconverter: f/5.6

Minimum aperture

Without built-in teleconverter: f/32

With built-in teleconverter: f/45

Lens construction

27 elements in 19 groups (including 8 ED glass elements, 1 fluorite lens element, and lens elements with Nano Crystal Coat) and 1 protective glass element (with fluorine coat); built-in teleconverter has 8 elements in 5 groups

Angle of view

Nikon FX-format D-SLR cameras, without built-in teleconverter: 13°40' - 6°10'

Nikon FX-format D-SLR cameras, with built-in teleconverter: 9°50' - 4°30'

Nikon DX-format D-SLR cameras, without built-in teleconverter: 9° - 4°

Nikon DX-format D-SLR cameras, with built-in teleconverter: 6°20' - 2°50'

Minimum focus distance

2.0 m/6.6 ft from focal plane at all zoom positions

Maximum reproduction ratio

Without built-in teleconverter: 0.25x (at 400 mm)

With built-in teleconverter: 0.36x (at 560 mm)

Diaphragm blades

9 (rounded diaphragm opening)

Filter-attachment size

40.5 mm

Dimensions

Approximately 128.0 mm maximum diameter x 362.5 mm (distance from camera lens mount flange)

Weight

Approximately 3,500 g/7 lb 11.4 oz

Supplied accessories

LC-K103 slip-on Front Lens Cap, LF-4 Rear Lens Cap, HK-41 Lens Hood, dedicated slip-in Filter Holder, 40.5 mm screw-on Neutral Color (NC) filter, LN-2 Strap, CL-L2 Lens Case
MTF Chart
• Wide (without built-in teleconverter)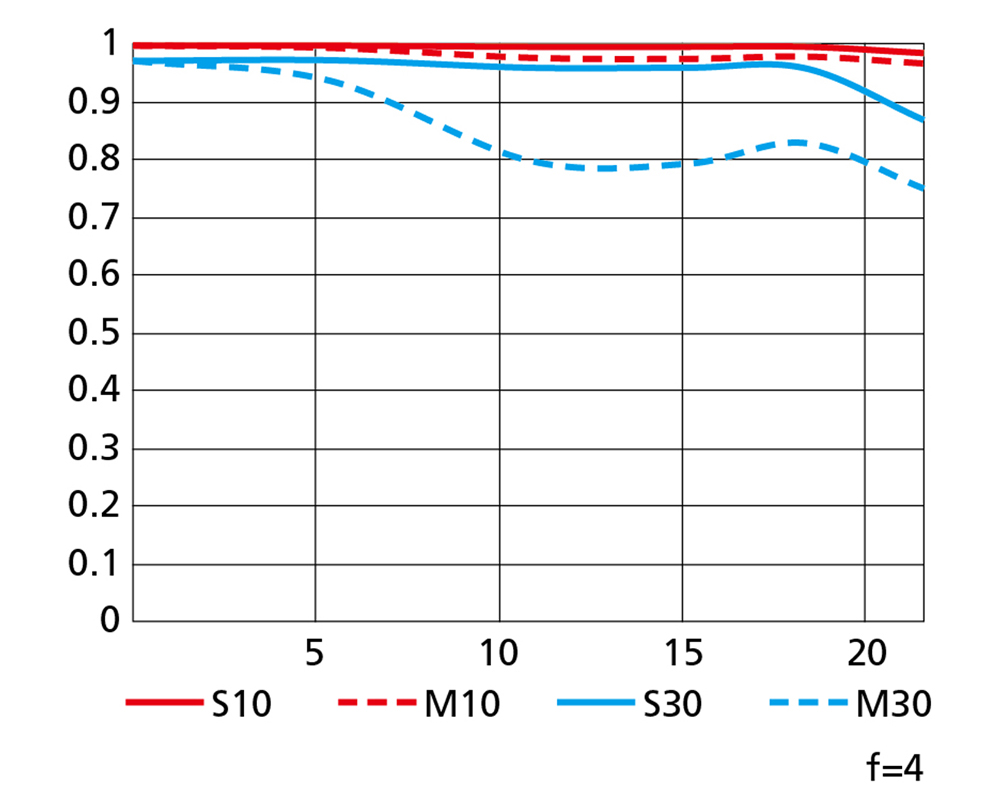 • Tele (without built-in teleconverter)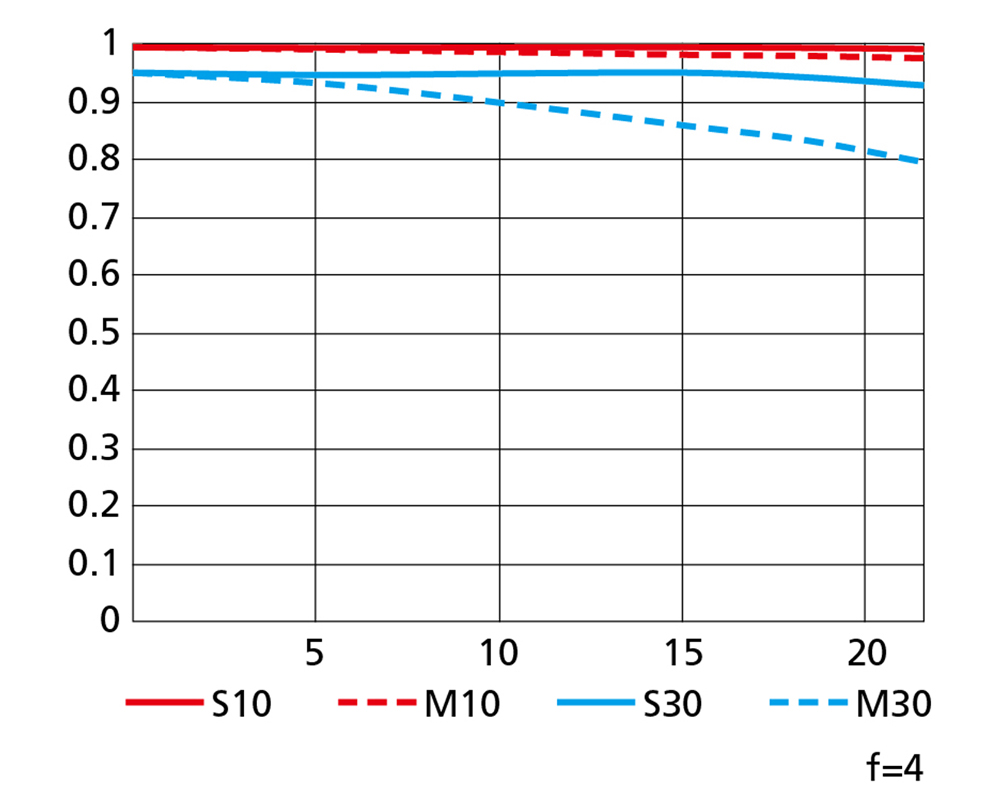 • Wide (with built-in teleconverter)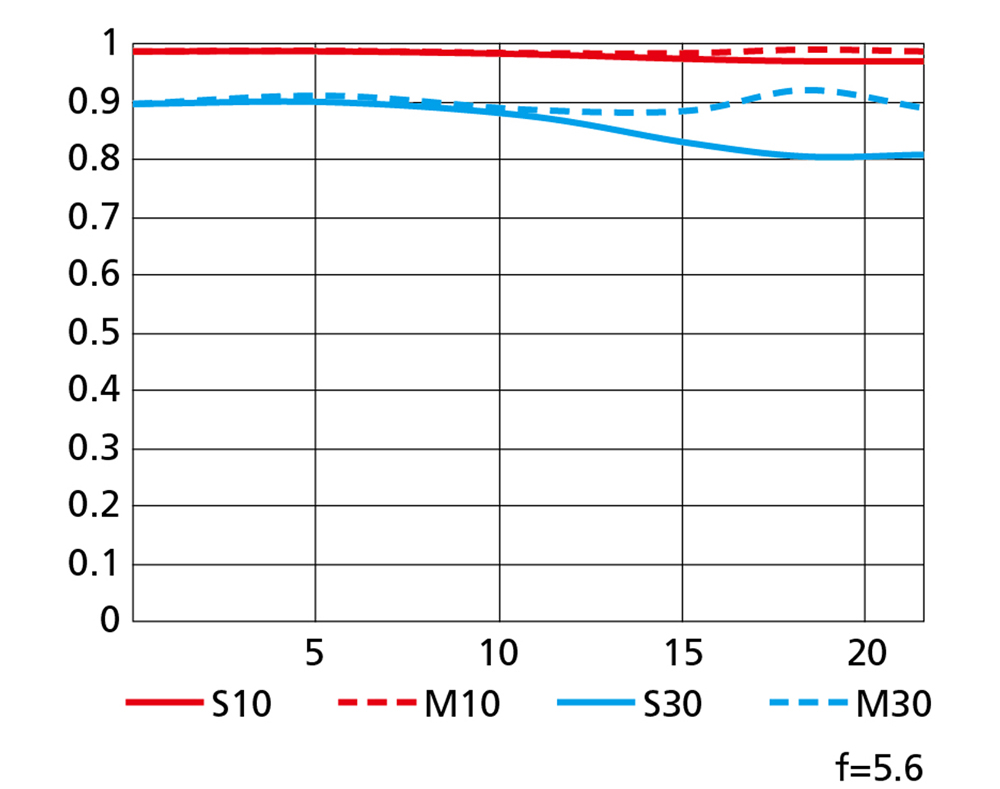 • Tele (with built-in teleconverter)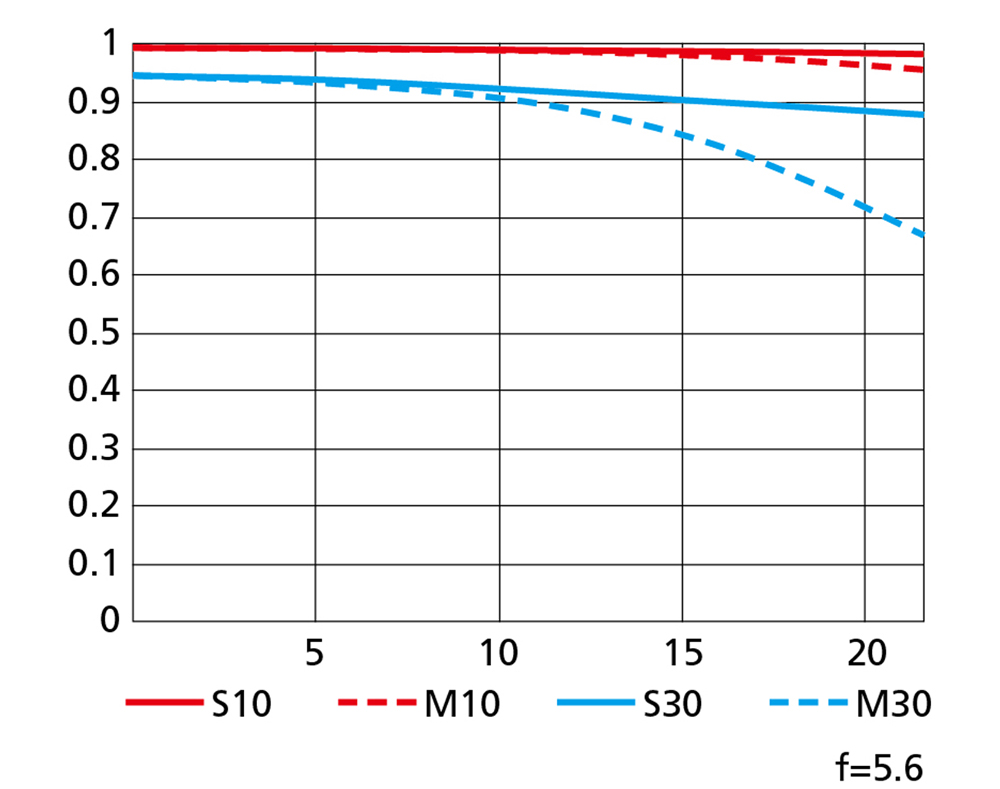 | Spatial Frequencies | S: Sagittal | M: Meridional |
| --- | --- | --- |
| 10 lines/mm | | |
| 30 lines/mm | | |
Lens Construction
Without built-in teleconverter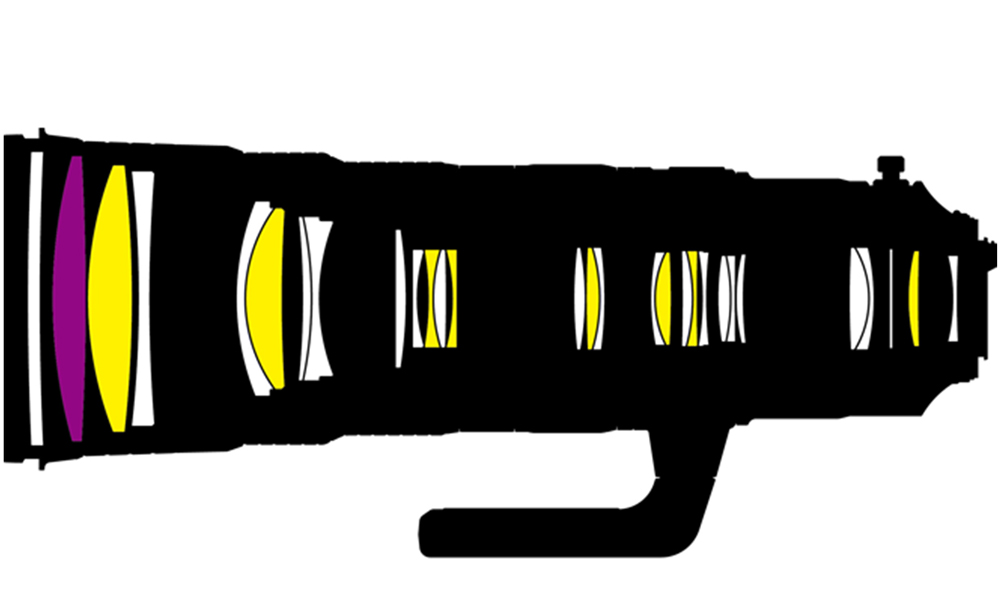 With built-in teleconverter