NIKKOR - The Thousand and One Nights No.73
Nikon's first native teleconverters, strong allies to students
The Nikon Teleconverter TC-1 2x
Tale 73 takes us back to the days before automatic maximum aperture indexing (AI). It is 1976 and Nikon and NIKKOR are steadily making major advances toward AI. It was at this time that the long-awaited teleconverter was released. Unable to wait for AI capability, an aperture that was not coupled to the camera's light meter was adopted. The teleconverter had a beautiful aperture scale and utilized a prong mechanism. The TC-1 was released at a time when there was great demand for a native Nikon teleconverter.
Just what sort of lens was the TC-1 teleconverter that remains from such a time? Further, how did it get from development to final release? This tale reveals the secrets of the mysterious TC-1 teleconverter.
by Haruo Sato
I. The convenience of teleconverters
Historically speaking, teleconverters have long been the strong ally of students, especially those in junior high and high school. However, major camera manufacturers did not traditionally include teleconverters in their lens lineups. Teleconverters were primarily manufactured and sold by third-party specialty manufacturers who marketed them as inexpensive and convenient tools. Even I depended upon them greatly when I was in junior high. They were the dream tools that effectively turned normal lenses into telephoto lenses. 50mm became 100mm, 200mm became 400mm, and so on. They also doubled the size of the primary subject with shooting at close distances. Further, they were incredibly fun playthings that could be purchased for around ¥7-8,000 at the time. Unfortunately, these dream tools had their drawbacks as well. They caused a clear drop in optical performance. The teleconverters that I used could not be used at maximum aperture. The aperture had to be stopped down two to three stops to produce images that would stand up to any sort of enlargement. Even as a child, I understood that nothing in the world was all good. I'm sure that everyone around my age has had the same experience. At the height of the teleconverter boom, there were a lot of options to choose from, including 2x, 3x, and 2-3x zoom (varifocal lenses) teleconverters, as well as novelty products of which optics can be removed and used as close-up rings. Unfortunately, none of them were suited to proper imaging. I think this was probably what motivated the camera manufacturers to develop their own high-performance teleconverters.
II. Why was the Nikon TC-1 teleconverter developed?
The TC-1 teleconverter was developed in a great rush. Why weren't developers able to wait for the great innovation that was coming with the advent of AI in the following year? There was a reason.
The TC-1 was developed in response to demands from press and sports photographers. They told Nikon that the fact that they were only allowed limited equipment at certain events was a huge problem. Social trends rapidly reduced the amount of space reserved for photographers, which in turn placed significant restrictions on the amount and types of equipment they could take with them to various events. The number and length of telephoto lenses were limited. Photographers struggled greatly in deciding what to take and what not to take to events. They suggested that this dilemma might be greatly mitigated with the use of teleconverters. However, teleconverters available at the time did not offer the level of optical performance these professional photographers needed. Press and sports photographers longed for a teleconverter that did not increase aberration and offered the same level of optical performance as a fixed focal length (prime) lens with double the focal length. These were lofty goals indeed. Nikon's response to these demands was the TC-1 and TC-2 teleconverters. Specifically designing two teleconverters with the 200mm focal length as a separating point. This idea of the development team hit the target, and the TC-1 and TC-2, both developed at a very fast pace, were well received by press and sports photographers.
III. Development history and the designer
According to a certain researcher's records, the TC-1 is said to have been released in March 1976. According to my investigation, however, it is not clear when exactly it was released and whether the TC-1 was only released to press organizations and other professional photographers or to the general public. A total of around 5,000 units were produced. Its successor, the TC-200, was released in May of 1977, so the TC-1 was manufactured and sold for just a year or so. That is an extremely short life for a lens, and one that is surrounded in mystery.
Let's take a look at the development history. It is unclear when optical design began, but it was completed in November of 1975. The optics were designed by Soichi Nakamura in the 1st Optical Section, Optical Designing Department, a character who frequently appears in NIKKOR The Thousand and One Nights tales. Trial production began in December 1975, one of the year's busiest times, and quickly proceeded to mass production. The optical design report was not compiled until some time after sale of the TC-1 began in March of 1976. I think that such fast development was only possible because the TC-1 barrel had so few moving parts and the optics were stationary. One can only assume that with so little time to prepare for sales or advertising, the TC-1 was only made available to the press and other professional photographers or sold to such photographers as primary customers. It was in March of 1977 that Nikon made the epic switch from a conventional prong coupling system to its new AI system. The TC-1 teleconverter was quickly modified for AI support and released as the TC-200, with the same optics as the TC-1, in May 1977. The TC-200 was soon followed by the TC-201. With the release of the TC-200, the TC-1 had served its purpose.
IV. Lens construction and characteristics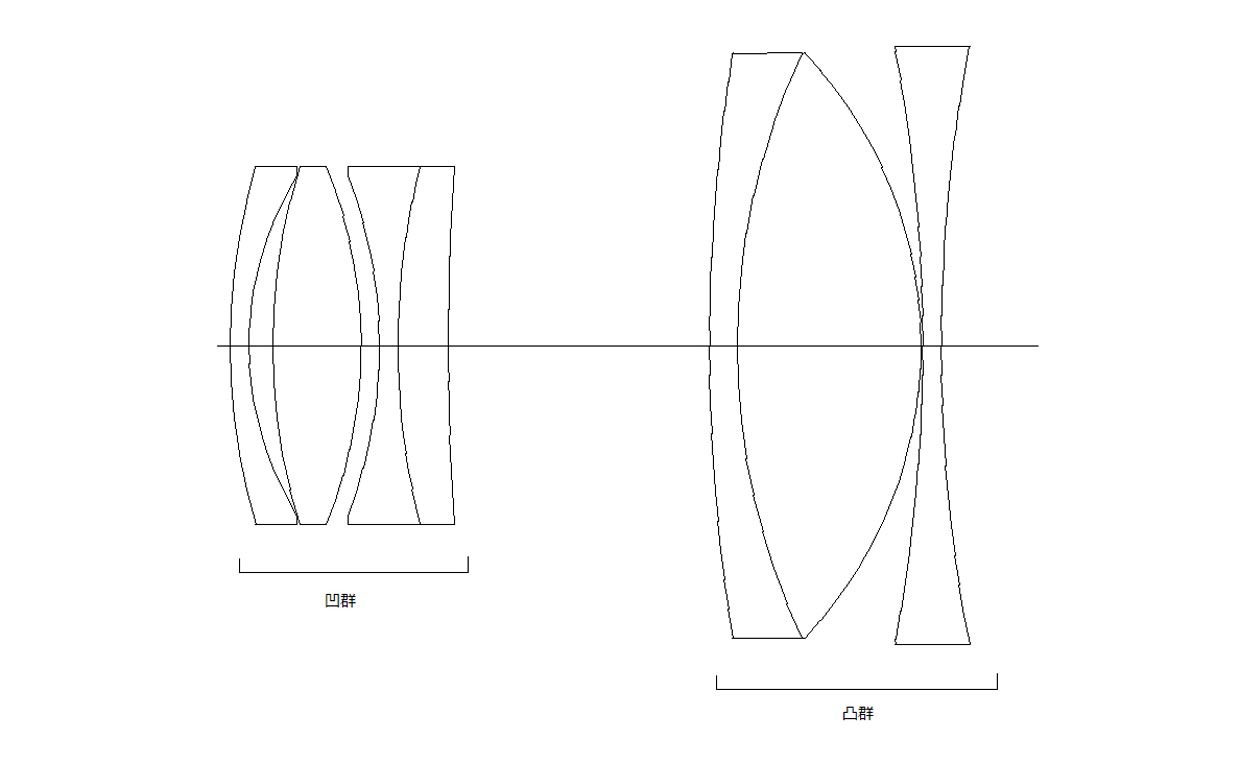 Now let's take a look at a cross-section of the TC-1 teleconverter (Figure 1). Please forgive me if the following is quite technical.
Overall, the teleconverter (the rear portion) is a concave (negative power) lens. Therefore, it has a negative focal length. A convex master lens at the front followed by a concave lens results in a telephoto lens of a telephoto-type design. So just how is that teleconverter constructed? Figure 1 shows us that it has a two-group structure with a concave first group and a convex second group. It is noteworthy for its structure similar to that of a retrofocus lens. Why did the designer choose this structure? Part of the reason was to preserve a flat focal plane and part was to secure a positive Petzval sum. Many older teleconverters exhibited curvature of field and insufficient compensation for astigmatism due to degradation of the Petzval sum. Even if they performed well at the center of the frame, performance always seemed to drop at the edges of the frame. Nakamura came up with a way to correct spherical aberration and achieve a positive Petzval sum at the same time. The two-group concave-convex structure was the way. If we focus our attention on the convex rear group, we see that there are more concave elements than there are convex elements even though the group as a whole is convex. This makes it possible to give the convex lens element great power. Glass with a very low refractive index was used for this convex lens element. This structure results in a high Petzval sum as well as providing good compensation for spherical aberration and coma.
Now see how aberration compensation performs. While a simple evaluation is difficult, we can compare aberration between images captured with a 50mm f/2 prime lens and those captured with the same 50mm f/2 prime lens with the TC-1. When the TC-1 teleconverter is used, chromatic aberration doubles. As the TC-1 was a 2x teleconverter, this degree of compensation is quite good. Though there is little difference with regard to spherical aberration, negative high-order aberration is generated possibly due to the powerful convex element used in the second group of the TC-1 teleconverter. This tends to result in pleasing background bokeh. There is also little difference in terms of curvature of field, and unlike older teleconverters, that curvature of field is slightly in the negative direction. The Petzval value is cut in half when the TC-1 is used, but a sufficient positive value is still maintained. At mid-range angle of view, coma tends more toward outer coma, but this has little effect on image-formation performance. There is little change in distortion, though there is some shift in the positive direction.
Now we'll look at MTF values. If we look at contrast in 10- and 30-lines/mm charts, we see that the TC-1 is struggling hard to preserve the MTF values achieved when the 50mm f/2 lens is used alone. There is very little difference at the center of the frame. MTF values on the meridional plane exhibit a gentle curve, indicating an increase in curvature of field. If I say that focus slightly movies backwards to background once at the MTF peak in the intermediate portion of the frame, and then it movies forward to foreground at the edges of the frame, it might be easy to understand. This tendency is the TC-1's single weak point.
V. The mystery of the Nikon TC-1 teleconverter
I was first introduced to the TC-1 around 1986, soon after I began working for Nippon Kogaku K.K. (now Nikon). I found the unusual teleconverter while looking through an equipment storeroom. It had a prong. How interesting! I used the TC-1 I had discovered as an opportunity to learn from those with much more knowledge and experience than I. This was how I came to know about rear converter optics. That was as far as my acquaintance with the TC-1 went for quite some time. On a recent midnight online shopping binge, however, I found a TC-1 teleconverter for sale. I love the beautifully engraved aperture scale and that precious prong, so I bought it without a second thought. The TC-1 I purchased looked brand new, but something was wrong with the coupling mechanism. Coupling was only possible when the lens aperture was set to f/2 or slower. It would not couple when the aperture on the lens was set to value faster than f/2. Though there appears to be a slot for the prong coupler, it would not rotate that far. I examined the teleconverter thoroughly, and did a lot of investigation assuming I had been tricked into buying a piece of junk. It turns out the teleconverter is in perfect working order. It can't be used with lenses that have a maximum aperture brighter than f/2 because the light passing through those lenses would be shaded. I checked design values and was completely satisfied. The reason behind all of my troubles is that Nakamura designed the teleconverter based on the assumption that it would be used with a 50mm f/2 lens. Even if it could be attached to an f/1.4 lens, the aperture would be stopped down to f/2 by the TC-1's front lens group. What would have happened had the TC-1 been designed for use with f/1.4 or f/1.2 lenses? I can't help but wonder, so I gave it a go. However, I was unable to achieve satisfactory optical performance. It seems that setting a limit of f/2 was absolutely right. In the end, it turns out that there is nothing wrong with the TC-1 teleconverter I purchased.
VI. Actual performance and sample images
Next let's look at results achieved with some actual images of distant scenes. I used the AI Nikkor 50mm f/1.8, which Nakamura developed, stopped down to f/2. When the TC-1 is used, the lens is effectively a 100mm f/4 lens. I also tried using a Nikkor Auto 105mm f/2.5 (new). I thoroughly evaluated the TC-1 by comparing images captured using the two lenses just mentioned with and without the TC-1. The camera I chose was the Nikon Z 6 with the FTZ mount adapter. Though the FTZ mount adapter is officially compatible with AI lenses, I chose this setup as a special case, confirming with the design drawing and actual use.
Details regarding performance are noted for each aperture setting. Evaluations are subjective, and based on individual preferences. Please keep in mind that my opinions on sample images and evaluations below are for reference purposes only.
AI 50mm f/1.8 w/ TC-1
f/4 (master lens set to f/2)
Flare causes the entire image to be slightly veiled, but resolution is good from the center to intermediate and peripheral portions of the frame, achieving a three-dimensional appearance. At the most extreme edges of the frame, there is some distortion that is likely caused by astigmatism. A little flare also occurs when this lens is used on its own at or near maximum aperture, so results achieved with the TC-1 are not bad.
f/5.6 (master lens set to f/2.8)
Stopping down the aperture to f/5.6 reduces flare and increases sharpness and contrast, especially at the center of the frame. However, the slight distortion at the extreme edges of the frame is still not eliminated. The absence of flare may even serve to make it more noticeable.
f/8-11 (master lens set to f/4-5.6)
Detail and sharpness increase even more at f/8. The distortion at the edges of the frame is also eliminated. F/8 is the line that separates images that can be used to edges from those that can't in terms of image quality. At f/11, excellent image quality is achieved with sharpness maintained throughout the huge majority of the frame except the most extreme edges. The center and intermediate ranges of the frame exhibit the greatest detail and sharpness at f/11.
f/16-22 (master lens set to f/8-11)
Consistent image quality is achieved throughout the entire frame. However, there is a drop in resolution that is possibly caused by diffraction.
Nikkor Auto 105mm f/2.5 (new) w/ TC-1
f/5 (master lens set to f/2.5)
There is only the slightest amount of flare. Resolution is good for a three-dimensional appearance. The most obvious issue is the increase in axial chromatic aberration. Performance at the edges of the frame is relatively good. Good resolution is preserved to the extreme edges of the frame. It seems that this lens and the TC-1 work very well together.
f/8 (master lens set to f/4)
Stopping down the aperture to f/8 reduces flare and increases sharpness and contrast. The increase in depth also serves to eliminate the effects of axial chromatic aberration on the imaging plane.
f/11 (master lens set to f/5.6)
Detail and sharpness increase even more at f/11. Good image quality is achieved throughout the huge majority of the frame except the most extreme edges. I think that this is the optimal aperture setting for this lens/teleconverter combination.
f/16-32 (master lens set to f/8-22)
Even more consistent rendering is achieved throughout the entire frame, but resolution decreases. The effects of diffraction are visible and resolution suffers slightly.
Having tested the TC-1 with two different lenses, I found that good results can be achieved with both when an aperture setting of f/8 to f/11 is used (the aperture is stopped down one or two stops).
Now let's confirm these rendering characteristics with some sample photos.
These images have not been edited or enhanced so that you may judge the characteristics of this lens for yourself. I also used the AI 50mm f/1.8 and Nikkor Auto 105mm f/2.5 (new) with the TC-1 on a Z 6 mirrorless camera to capture these sample images. Most of the sample images are portraits because I assume that to be the way most people would use the lens/converter combination. I included backgrounds in the images and adjusted the shooting distance slightly to better show three-dimensional rendering characteristics.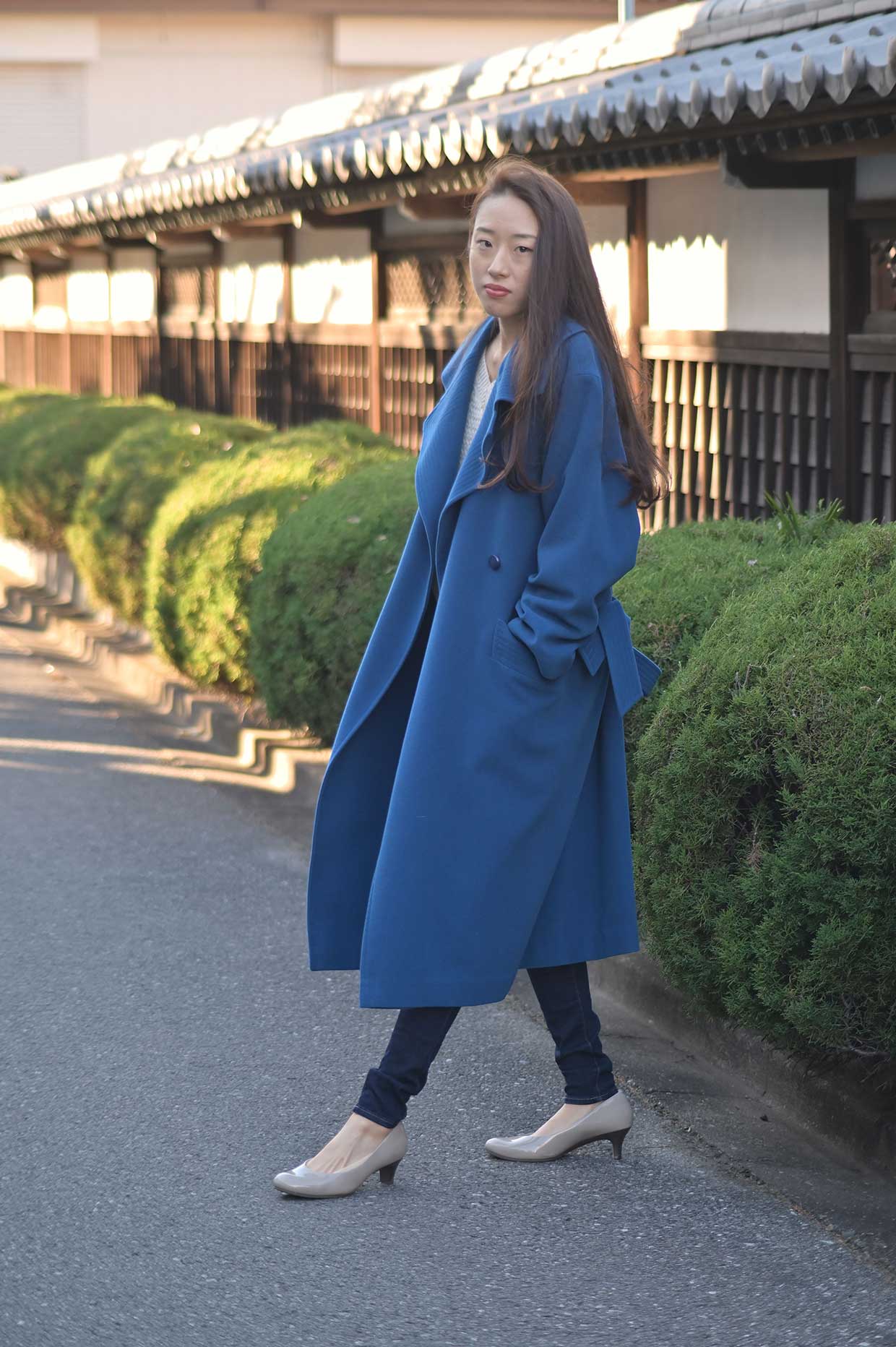 Sample 1 was captured with the AI 50mm f/1.8 and TC-1 at an aperture setting of f/4 (master lens set to f/2). If we look at the pattern in the wood panels, and the model's face and hair, we see that the image exhibits a sufficient degree of sharpness. There is also no clear drop in sharpness in the intermediate and peripheral portions of the frame. Consistent rendering is maintained throughout the entire frame. Unfortunately, background bokeh is rather hard. The overall impression, however, is good with very little color bleed along the focal plane.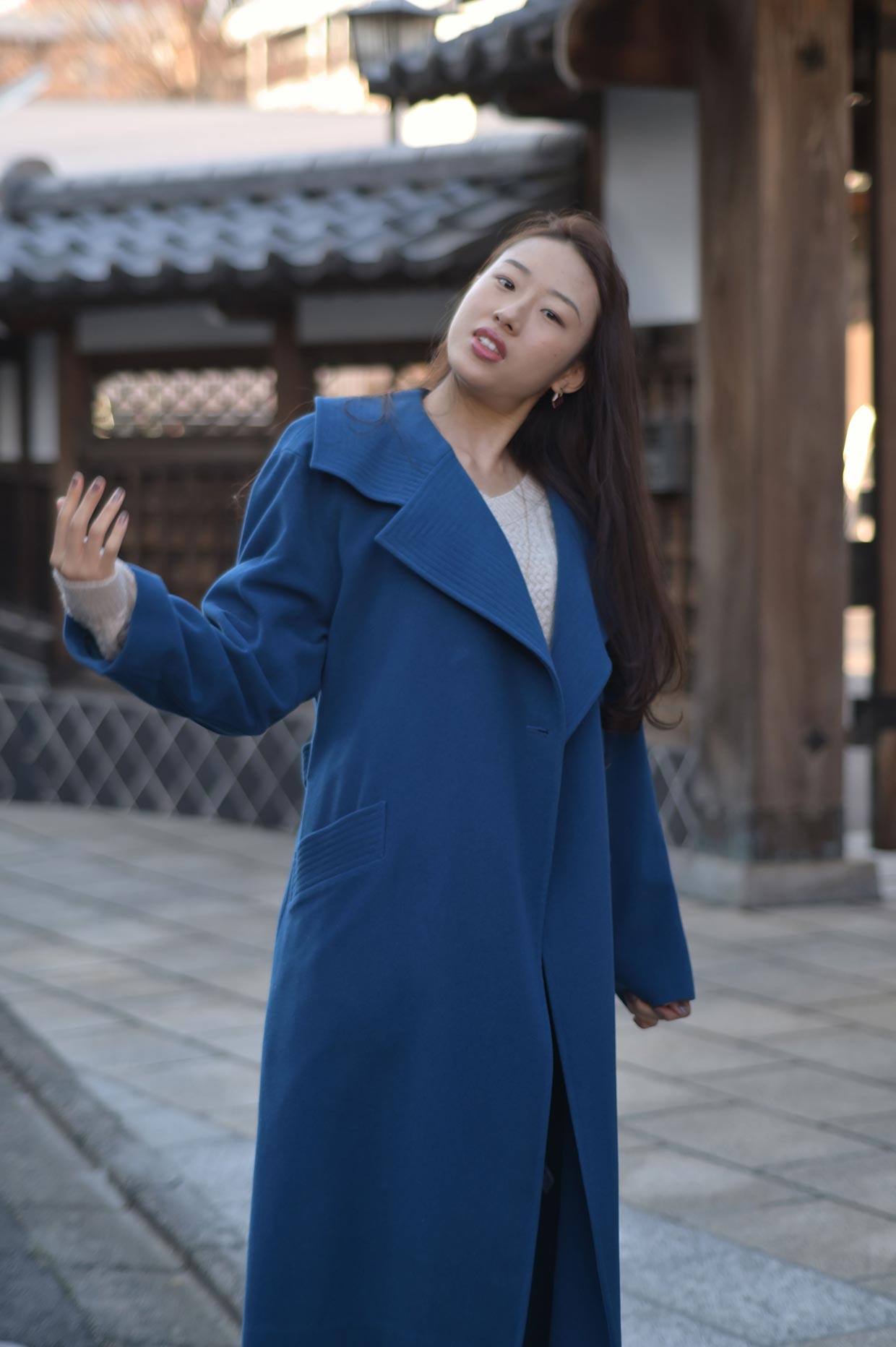 Sample 2 was also captured with the AI 50mm f/1.8 and TC-1 as Sample 1. The image exhibits a satisfying sharpness, but bokeh is not very attractive.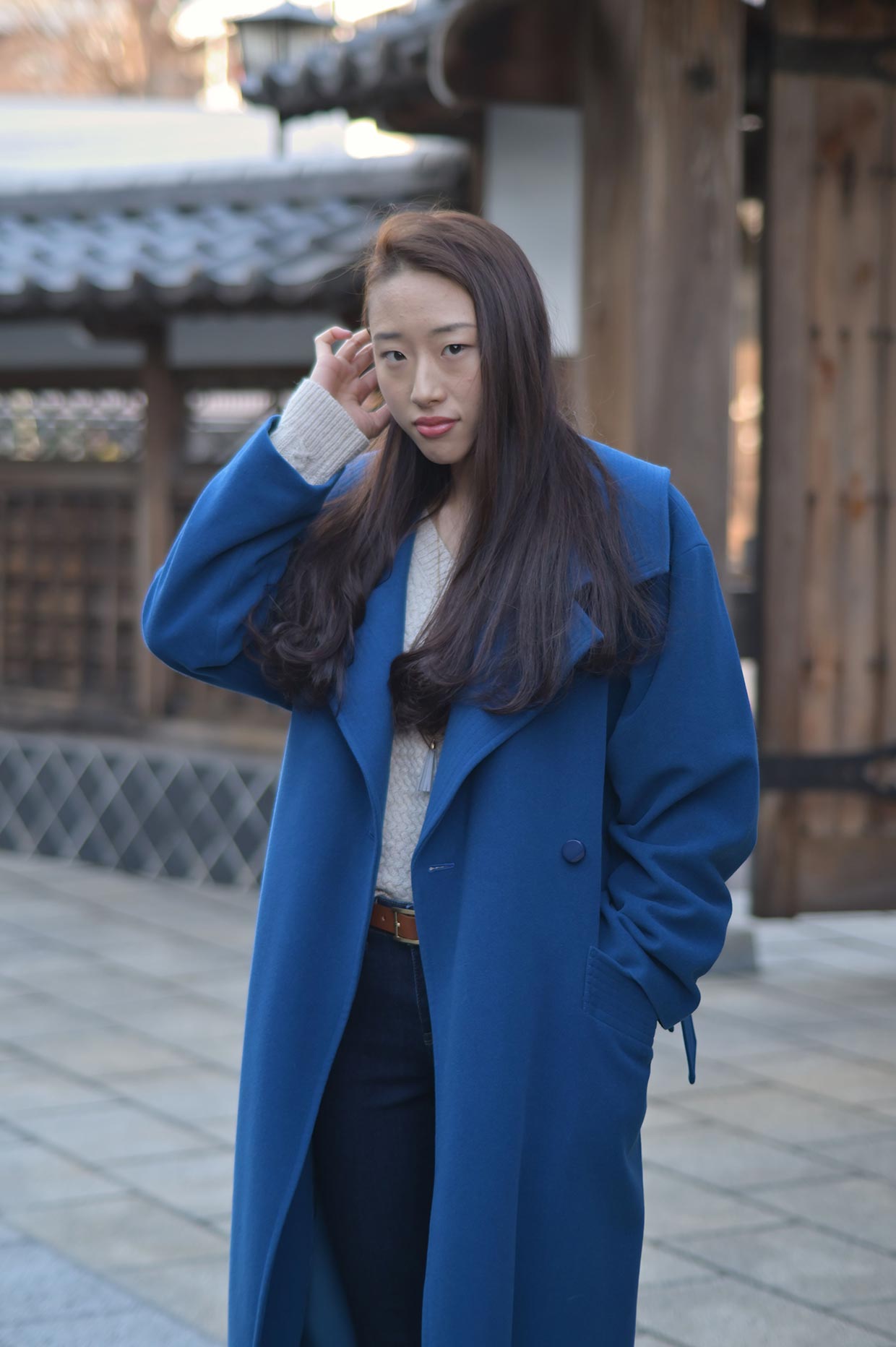 Sample 3 was also captured with the AI 50mm f/1.8 combination. I tried changing the distance to the background a little. This didn't do much to improve bokeh appearance. It seems there is no way to improve the bokeh other than stopping down the aperture a little. The teleconverter well reflects the level of performance exhibited by the master lens, but it does not seem that bokeh was a consideration in the design of the TC-1.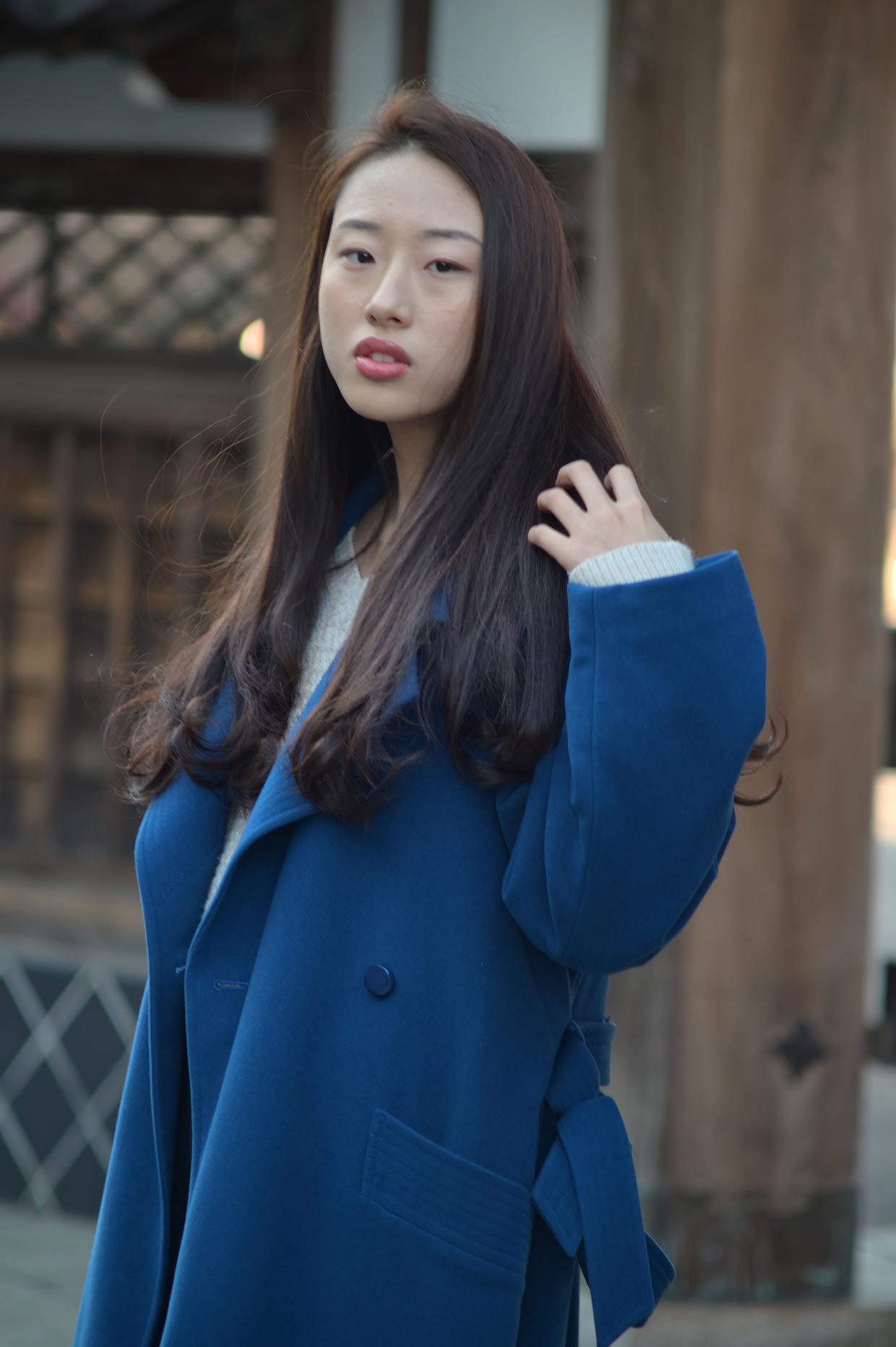 For Sample 4 I switched to the Nikkor Auto 105mm f/2.5 (new). When used with the TC-1, the focal length becomes 210mm and the maximum aperture f/5. I captured Sample 4 at these settings. With the master lens' narrower angle of view, sharpness and consistency increase. Even with this combination, it is clear that any issues exhibited by the TC-1 are minimized. Bokeh is also more pleasing, though the increase in axial chromatic aberration results in more color fringing in blurred portions.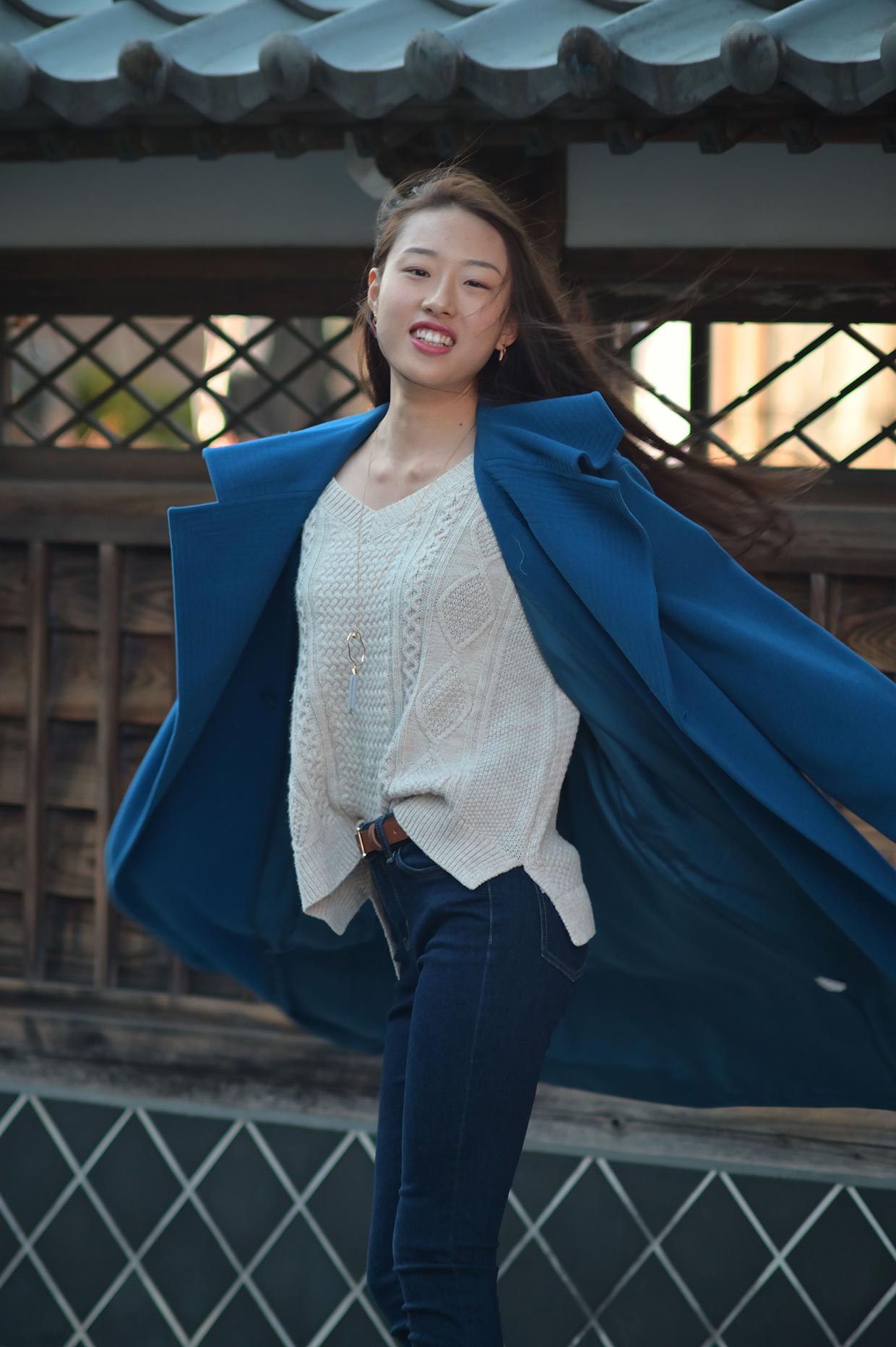 I also used the Nikkor Auto 105mm f/2.5 (new) for Sample 5. When used with the TC-1, the focal length becomes 210mm and the maximum aperture f/5. This image was also captured at these settings. The distance to the background and framing were changed. There is no breakdown in bokeh.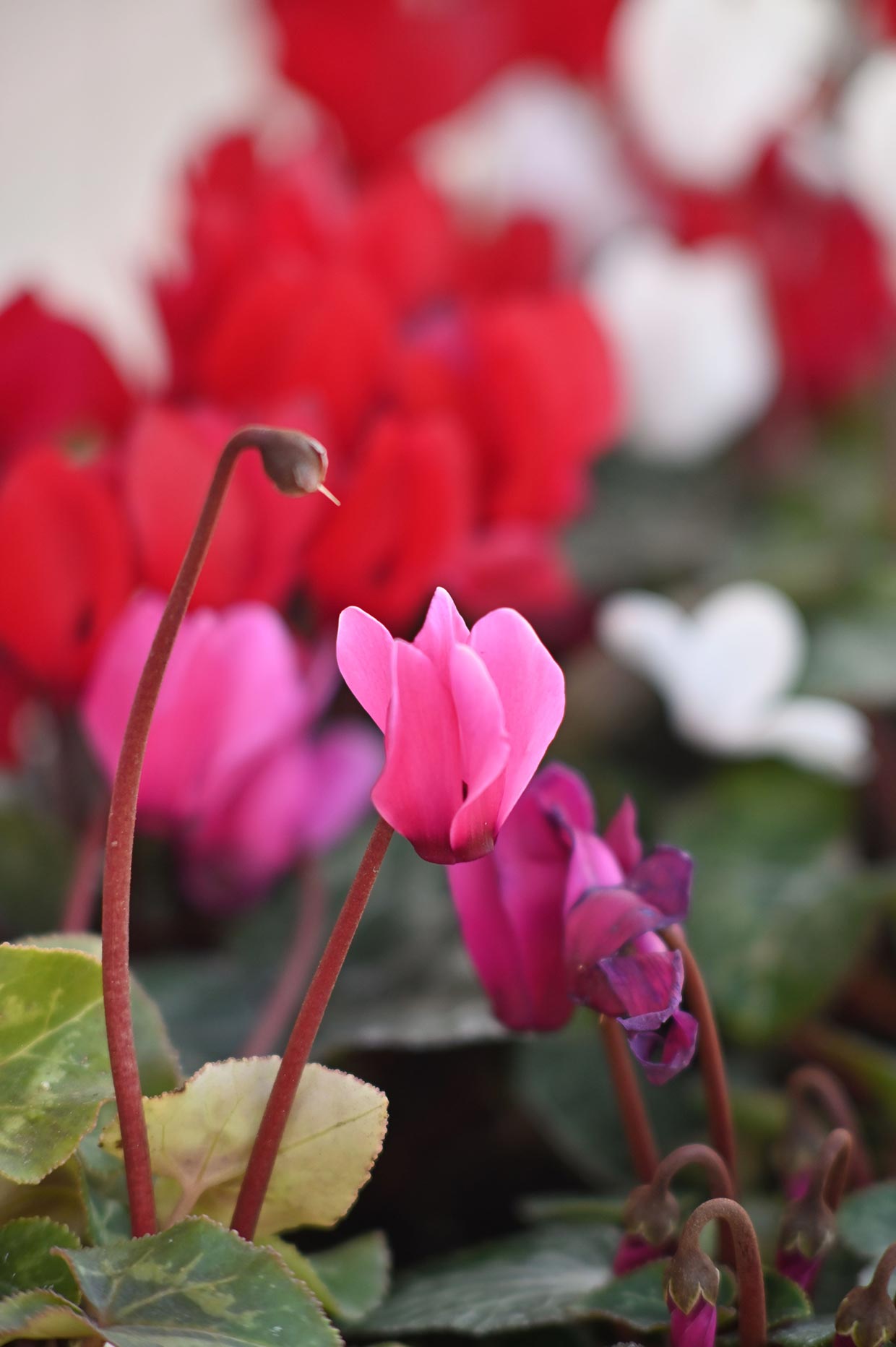 Sample 6 was captured at a very close distance. Teleconverters have the effect of magnifying close-up subjects without changing the shooting distance. One of its greatest advantages is how it easily enables macro photography. I captured this image with the Nikkor Auto 105mm f/2.5 (new) at the minimum focus distance (R = 1 m). As the subject is magnified without changing the working distance, the TC-1 is a simple and convenient tool for macro photography. The TC-1 works well with this lens, achieving satisfactory results even at close distances.
VII. Zoom teleconverters and autofocus (AF) teleconverters
There are many different types of teleconverters. Many rather unique teleconverters that open up possibilities for further development have also been released. Two of these dream converters that are especially convenient are the zoom teleconverter and the autofocus (AF) teleconverter.
In 1964, Sankyo Kohki released the Komura Telemore-Zoom 2x ←→ 3x zoom teleconverter. Released for the amateur market, this zoom teleconverter was said to easily enable 2-3x zoom with single focal length lenses. The teleconverter was divided into two lens groups. By bringing these groups to the master lens at different speeds, magnification was increased from 2x to 3x. This innovative converter was actually a varifocal lens that increased magnification from 2x to 3x. I was in my second year of junior high when this converter was released. Those specifications seemed magical to me. When used with a 50mm lens, it became a 100-150mm zoom lens. I remember losing all track of time as I peered at this small piece of magic displayed in a camera store window. At the same time, I had an inexplicable strange feeling even as a child as if I were bewitched by a fox. I thought long and hard, but did not purchase the Komura zoom teleconverter. In the end I purchased a normal 2x teleconverter. But thoughts of that magical zoom teleconverter remained in my subconscious. Was it really a magical tool? I hadn't even tried it. There wasn't as much buzz about it as you might expect. It was 40 years before I was reintroduced to that product. I immediately purchased and tried it out. Unfortunately, it wasn't as magical as I had thought. I felt like the knot in my stomach was finally gone.
How do you think zooming is performed with a zoom teleconverter? The magnification is adjusted by changing the distance between the convex master lens and the concave teleconverter. The physical matter of adjusting magnification applies not only to zooming, but also to focusing. That's right. It can also be applied to focusing. Every photographer's dream tool was finally achieved. In 1983, the TC-16 AF teleconverter was born. This dream of a tool was developed for use with the F3AF and turned manual lenses into AF lenses. The TC-16 increased lens focal length by 1.6x. It was a ground-breaking teleconverter that performed autofocusing by moving the teleconverter portion with the built-in motor. It moved the lens group to adjust magnification. The TC-16 was a high-performance teleconverter with the 1980s' optical design that was high enough for practical use. It turned manual AI Nikkor lenses into AF lenses. This was truly a magical tool. The TC-16 was succeeded by the TC-16A AF teleconverter for the F-501 (N2020) and F4.
Attaching converter lenses provides great added value. There are still a great many possibilities for these types of products. Soft focus and defocus image control (DC), which is used to control bokeh, are just two. We'll talk more about converters that hide dream mechanisms next time.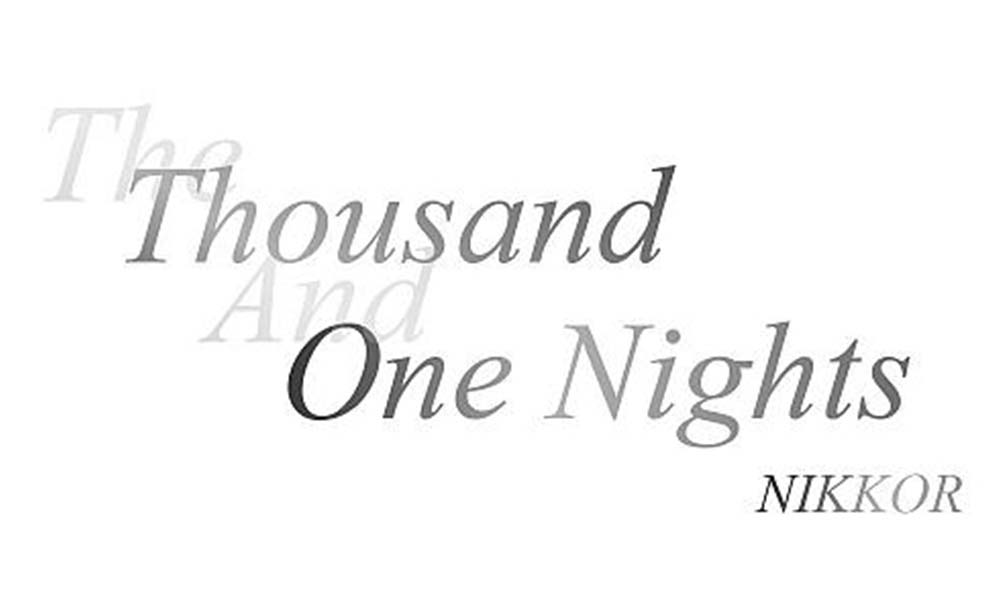 NIKKOR - The Thousand and One Nights
The history of Nikon cameras is also that of NIKKOR lenses. This serial story features fascinating tales of lens design and manufacture.