VR lenses feature Nikon's unique vibration reduction (VR) anti-blur construction.

Vibration reduction (VR) reduces blur caused by camera shake, allowing shutter speeds from about 3.0 to 4.0 stops slower than would otherwise be the case, increasing the range of shutter speeds available and allowing hand-held photography in a wide variety of situations.
To use vibration reduction, slide the vibration reduction switch to ON.

Vibration reduction is activated when the shutter-release button is pressed halfway, reducing the effects of camera shake on the image in the viewfinder and simplifying the process of framing the subject and focusing in both autofocus and manual focus modes.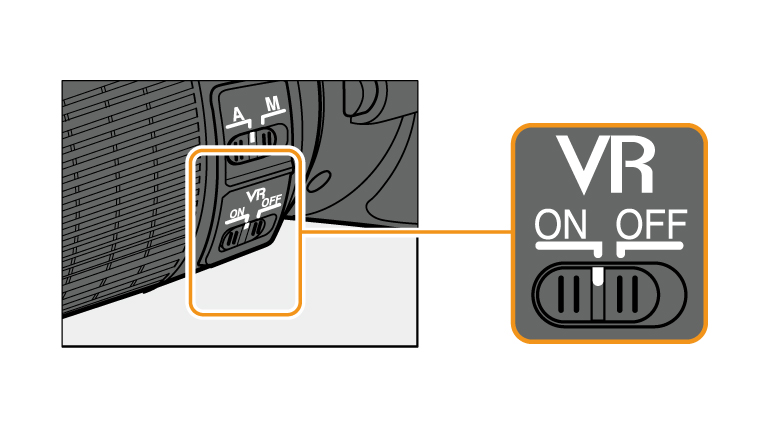 01. If the lens has a vibration reduction (VR) switch, select ON to reduce the effects of vibration.
View information on functions related to VR Lenses.